After visiting Japan quite a few times, I've had my share of sleeping in hotel rooms (mostly inexpensive ones). The average price of hotels outside of Tokyo is usually around USD$40.00 to USD$75.00 a night for some very nice ones.
The pictured one was called Hotel Hokke Club Hiroshima and I usually book all my hotels through Hotels.com as you get one night for free every 10 nights you get.
How do they manage to make them that cheap? It's the size of it. I'd say they are around 1/3 of the size of a regular hotel room. I'd say it's not made for very big people, but still, it's perfect to have a good night of sleep.
When you enter your room, it usually looks just like this:
Most of the places use intelligent systems where you cannot leave the lights open if the key is not into a special socket: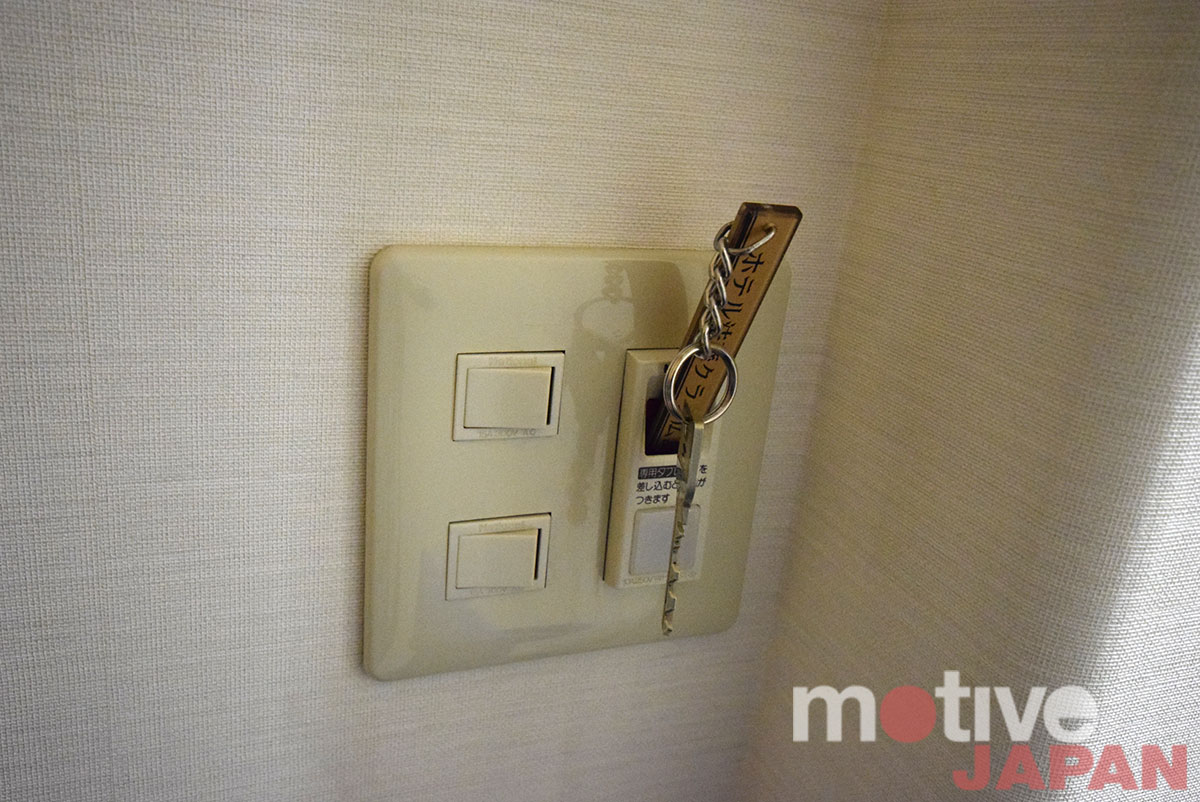 The toilets / shower rooms are usually made of plastic (walls and floors) and 1 piece (looks like they're manufactured into a factory) and are rather small:
I hate these low Japanese-style showers, however, I found out that there usually is another handle spot just on top of it so you can take an America-style shower.
As far as toilet goes, most of them have heated seat and bidet. You can control the power of the water going into your butt… pretty cool uh?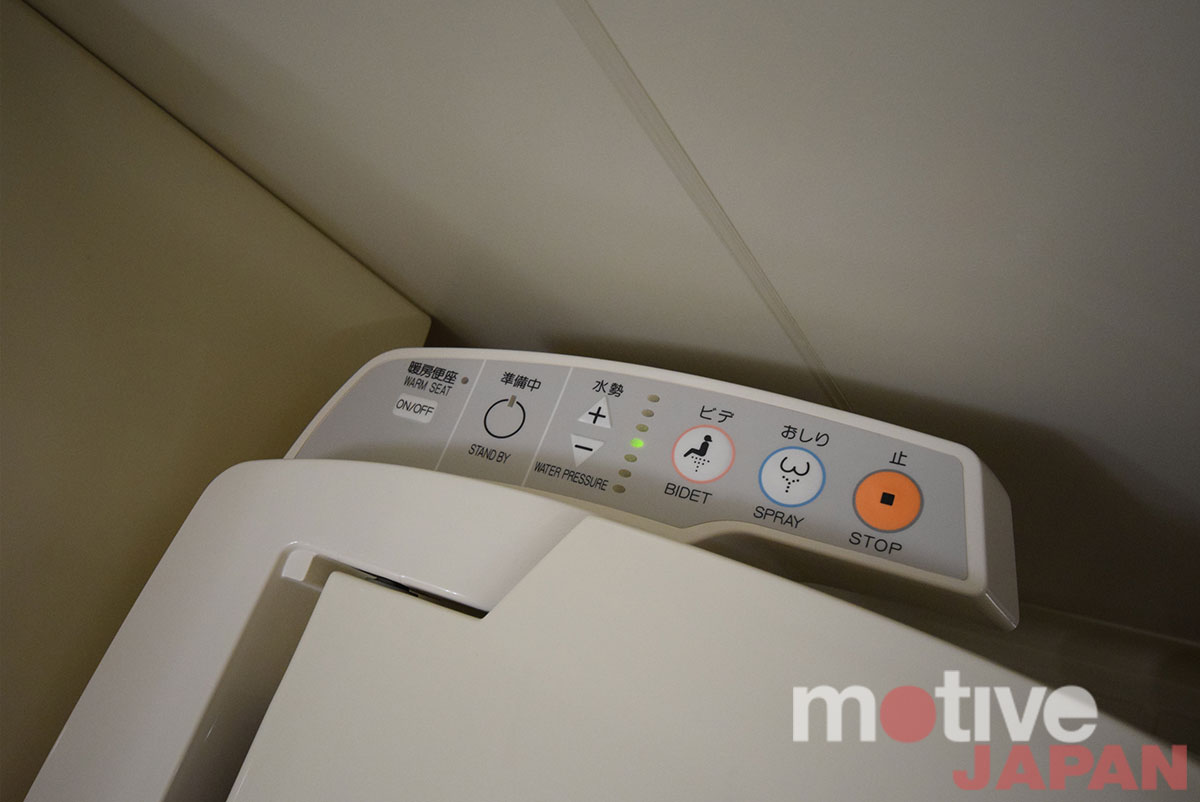 These hotels are also used by many business man that drank too much and are going to work the next day. That's why most of them include hair brush, razor and toothbrush!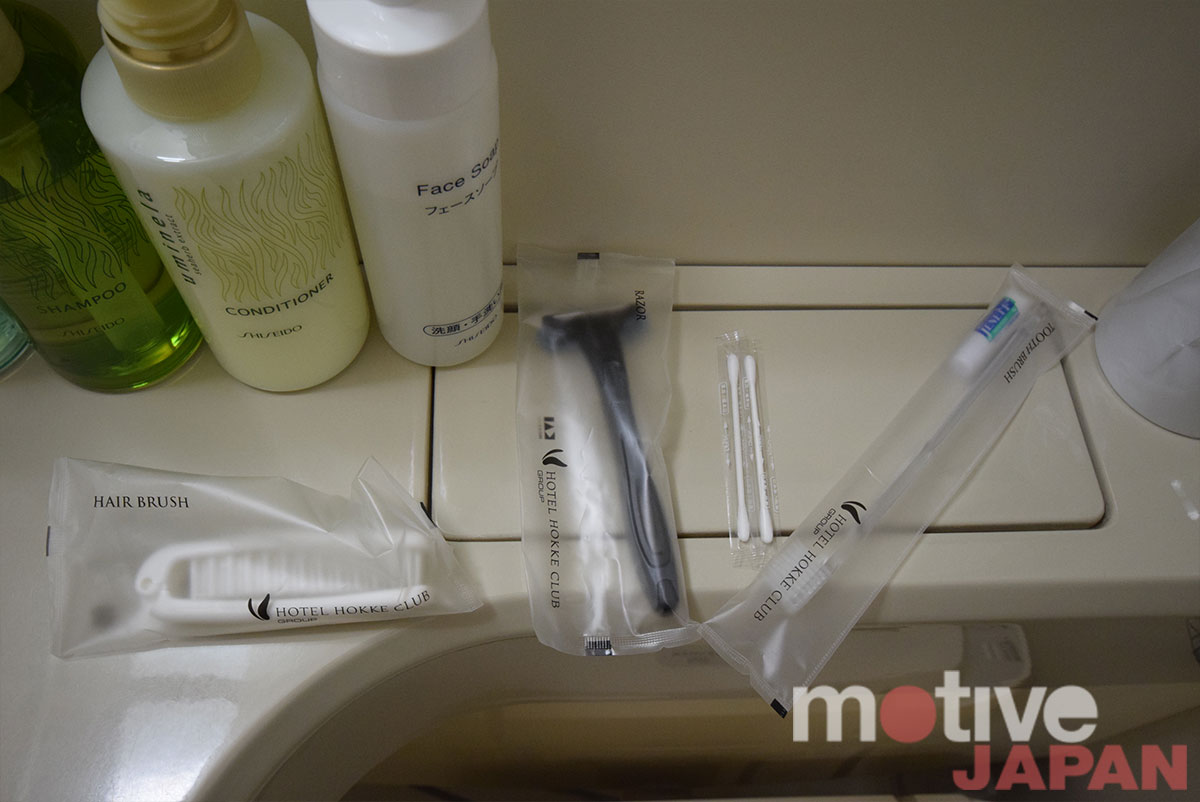 Oh, and that's some pretty standard features in Japan: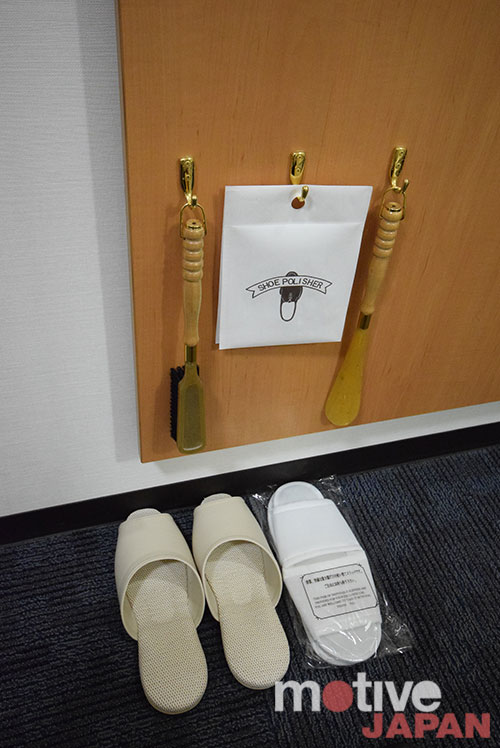 There's always one thing sure in Japan, they want to give you the best experience. My room had this awesome origami:
Finally, beds usually are super comfortable (not their pillows, though) and have the wake-up alarm & lights directly on the bed itself (metal plate on top left corner) and I'd say over 6' tall people might have their feet hanging outside of the bed: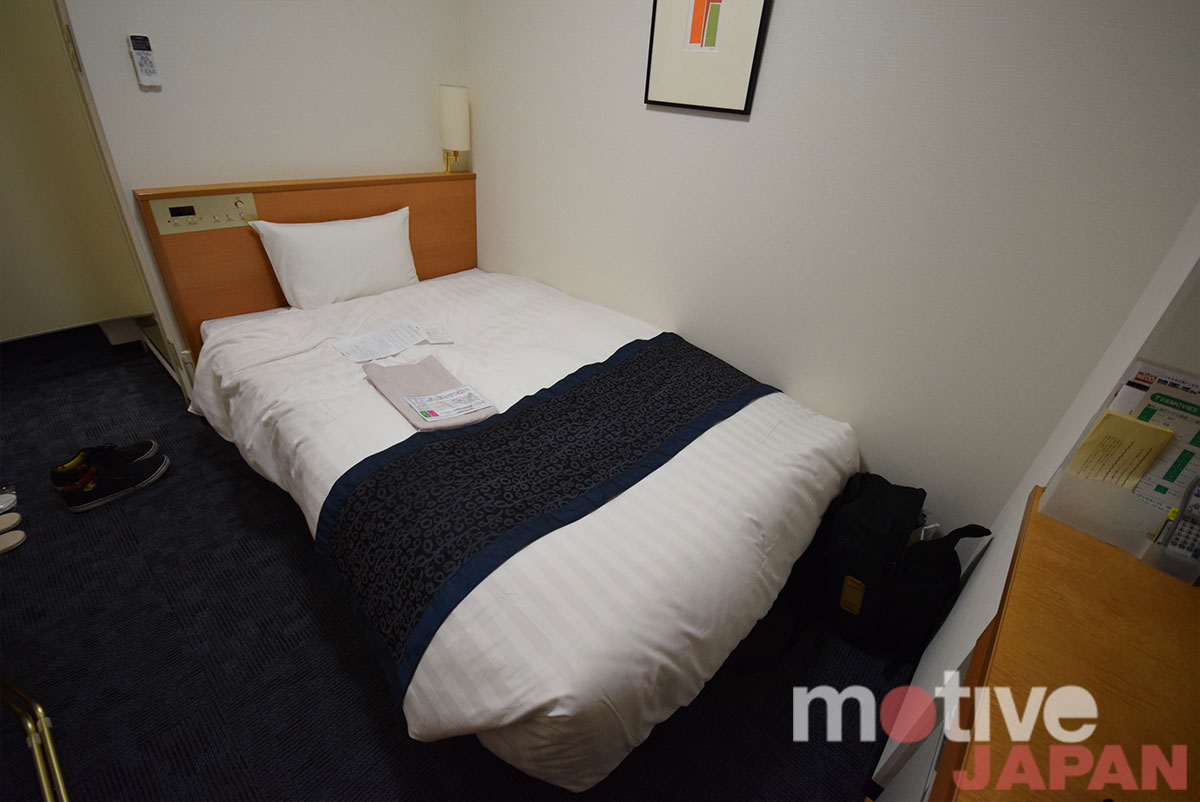 Overall, I gotta enjoy the low price offered in Japan for hotels. I wouldn't really enjoy staying into the room all evening, but just for sleeping, it's perfect and very cost effective. I'll soon make a post about the Capsule Hotels, so stay tuned!