ARC has always been one of my favorite companies, I always considered them as one of the most premium brands in Japan. I've wanted to visit their factory while I was in Japan just to see how the place looked like. I believe everyone that loves cars at least once seen a race car with ARC intercooler or one of their massive radiator. It's an iconic company from Japan who always sold highest quality (and often high priced) items.
2 years ago they went bankrupt because of bad exchange rate, bad economy and growth of counterfeit items (TRUST (GReddy) almost went bankrupt, too).
To continue my story, after 2 hours drive from RS Pantera (pictures coming soon), I've finally arrived to the ARC factory. Hard to find, it's in an industrial city and less ''backyard'' than most shops.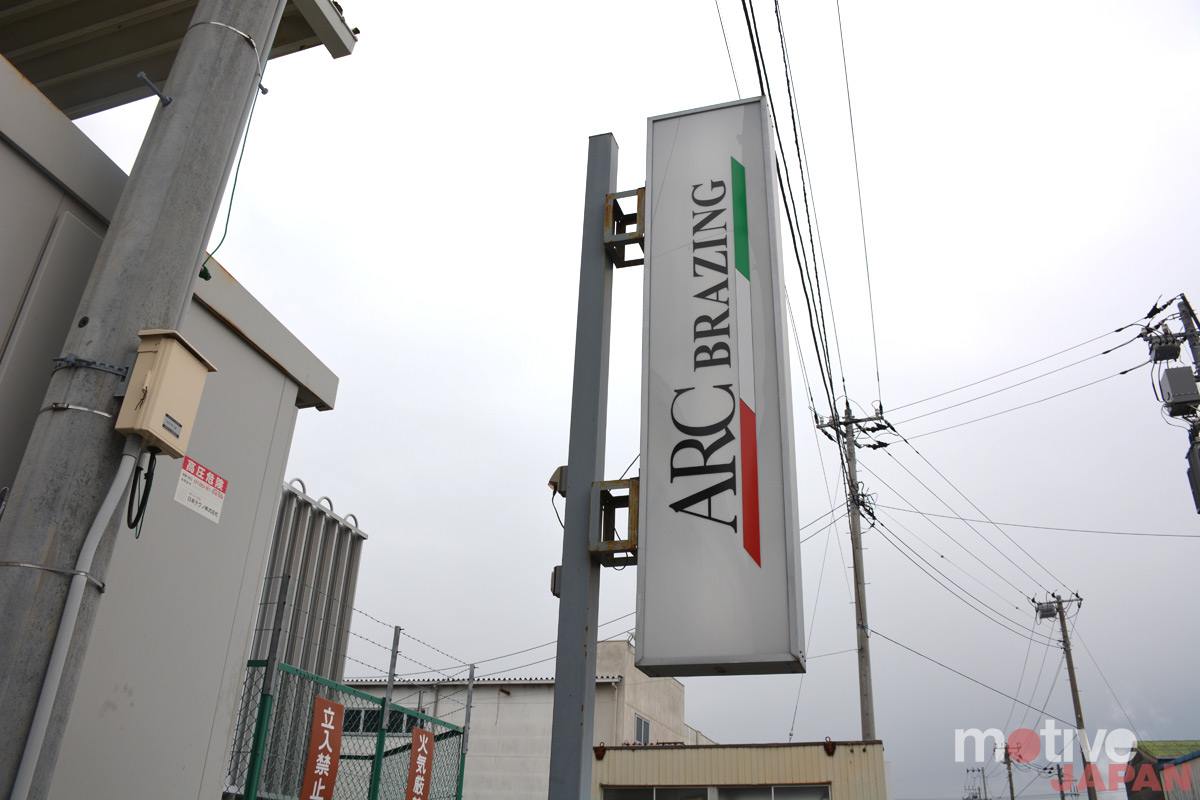 Looking awesome. I'm sure I'll see tons of awesome cars and parts, some kind of dream come true.
As I told them I was coming, they parked 2 of their shop cars in front of the factory, how nice is that ?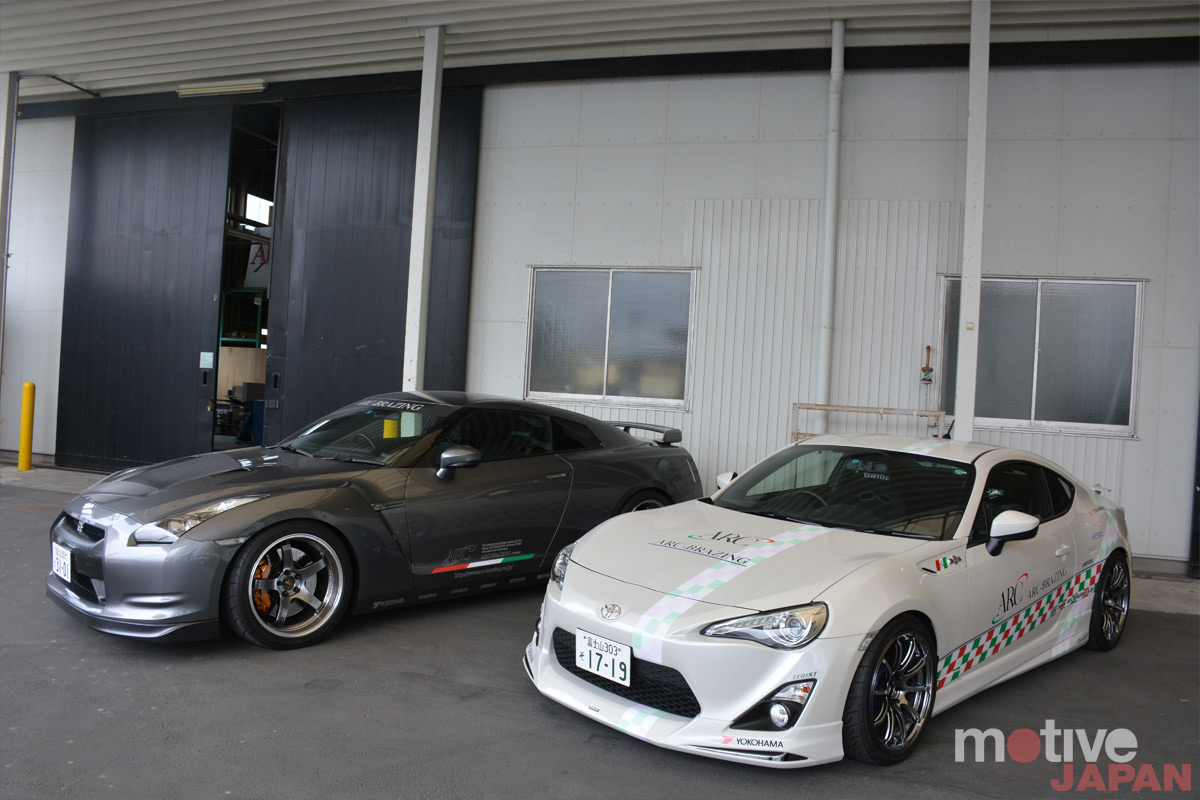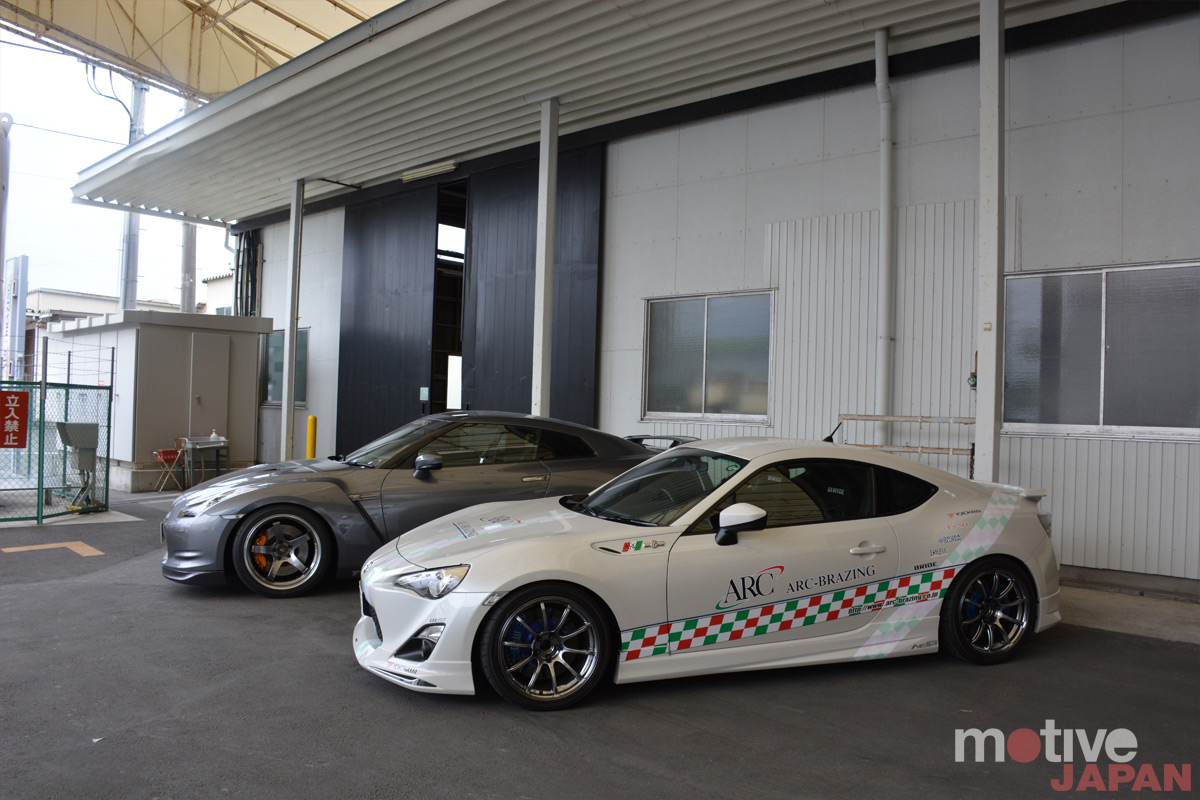 They have a very nice Nissan GT-R R35. This one is pretty much modded perfectly, so subtle and nice:
Their Toyota 86 demo car looks awesome in person. Very nice ride height, Advan wheels, Modellista lip kit and the decals actually suit the car very well: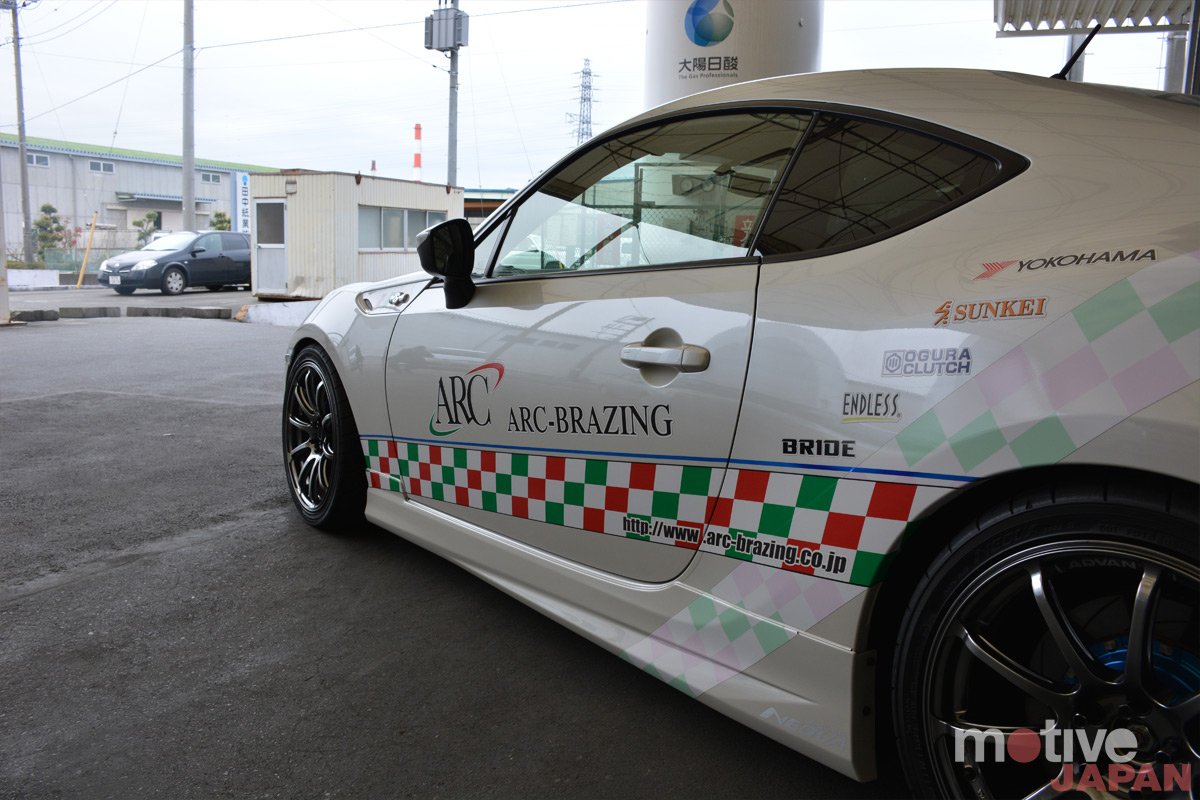 I then asked them to show us the engine bay of those beasts, to hopefully see their awesome parts and clean engine bays.
Let's first start with their 86 demo car: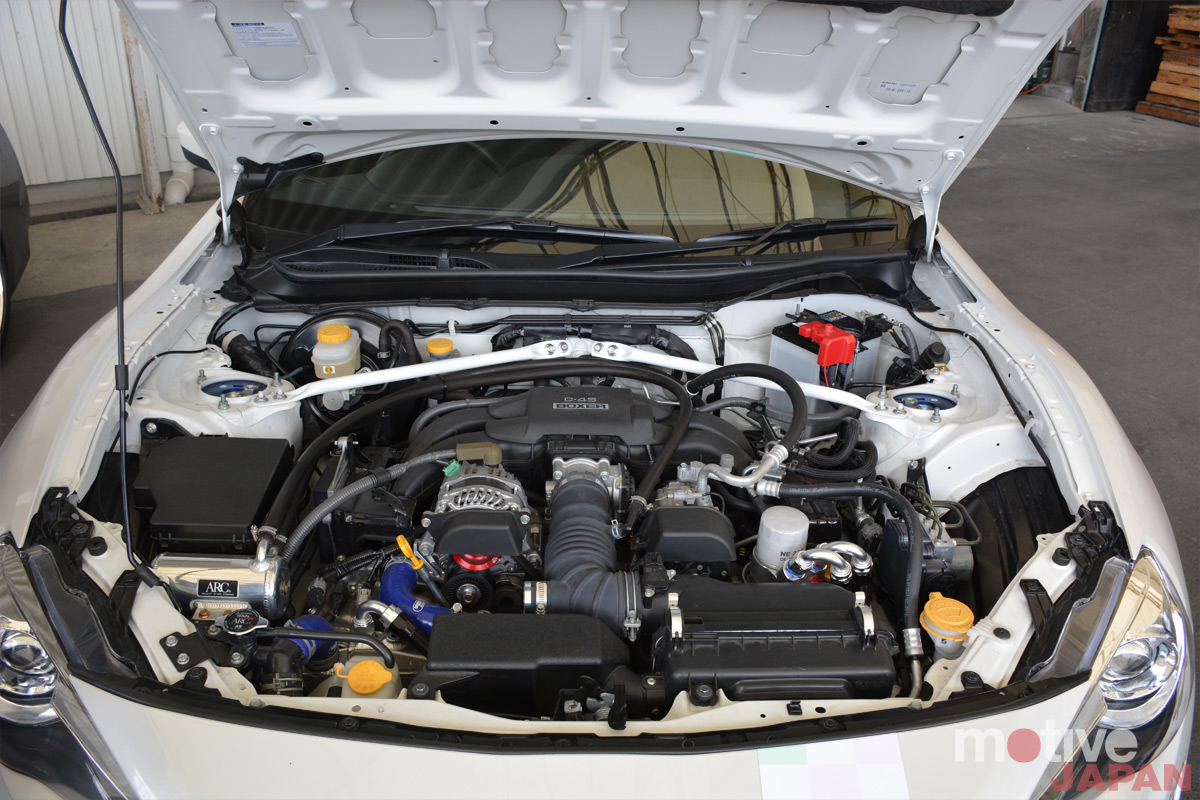 When I saw this, I did not know what to say. Engine bay looked stock, it was not even running their original intake box nor prototype chamber. The person at ARC told us they were doing some tests on it still...
After seeing only this, I was a bit disappointed. I asked them to show me the GT-R engine bay to see if they had more awesomeness under the hood: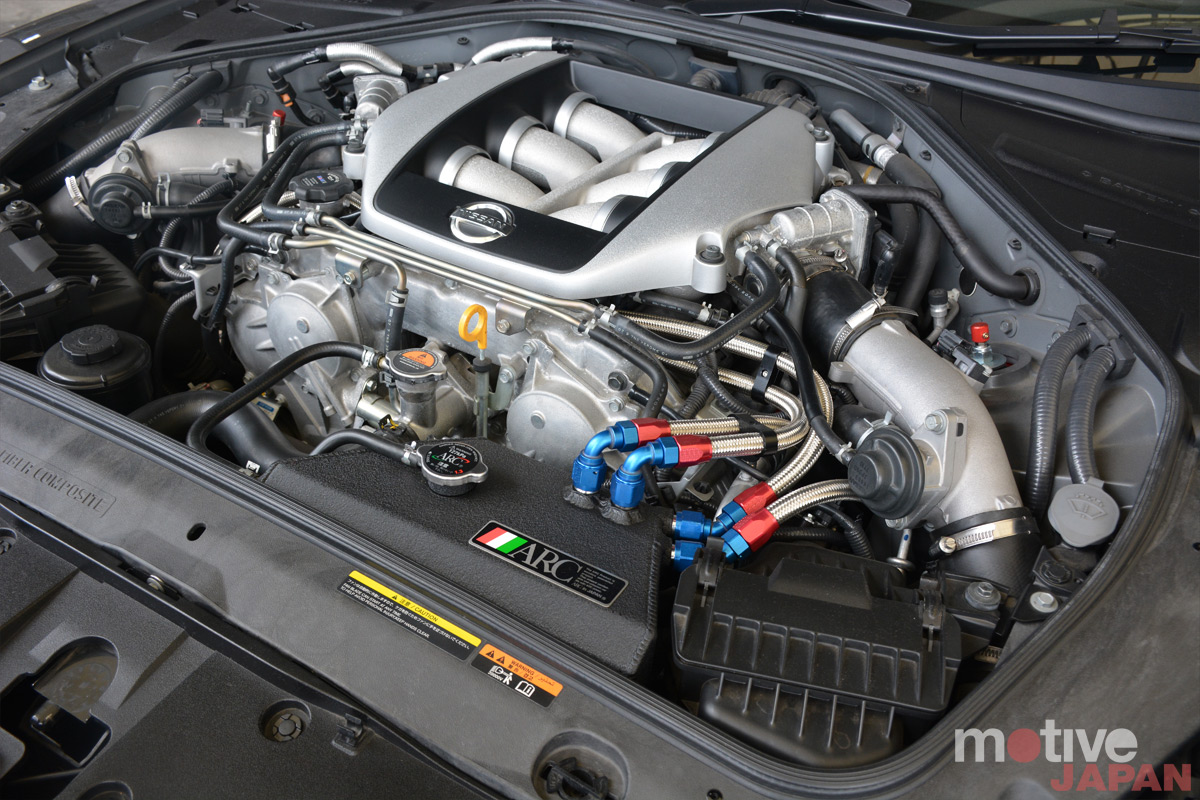 Stock engine... only upgraded Radiator, Intercooler & their 2-in-1 oil catch tank & oil cooler...
They then asked me to come in and see their showroom, hopefully there would be more awesomeness inside.
There was indeed many cool parts: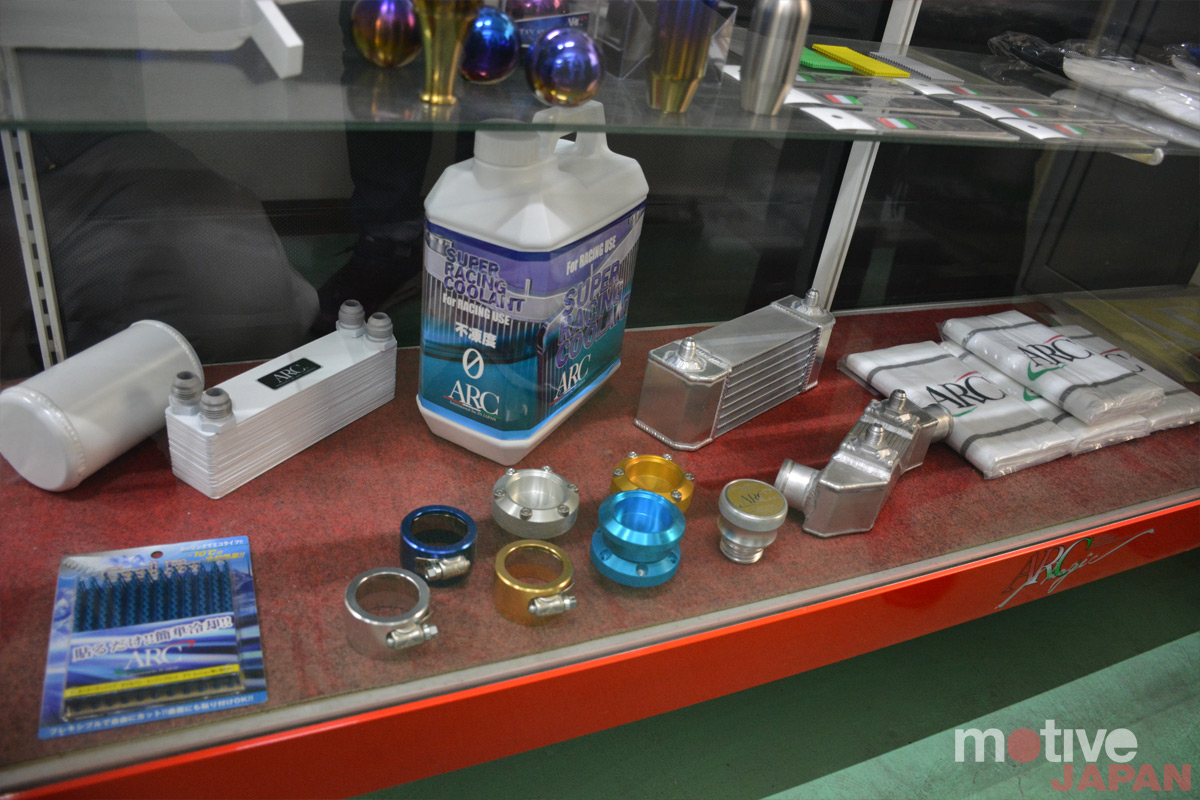 Which were super rare and nice, but discontinued and NOT FOR SALE
From what I understood, the company used to be an icon in racing, but since bankrupt, they needed to be on the safe side and that's why development has stopped. Another shop told us (rumor) that they do OEM products to companies such as Carbing and only do development, plans and then they build the item to a company with bigger capital.
It's a shame such a great company has stopped doing their awesome (and sometimes crazy) designs that made ARC what it is today.
Only available items now are their intake box (for some specific vehicles), radiators and shift knobs. All other items are mostly discontinued.
I've still asked them if there was a possibility of seeing some of their nice radiator caps or oil caps being done again and they told me they needed an order of 50 units to do it. I think it's possible to do it again, but it'll be hard:
Radiator cap also possible at 50 quantity...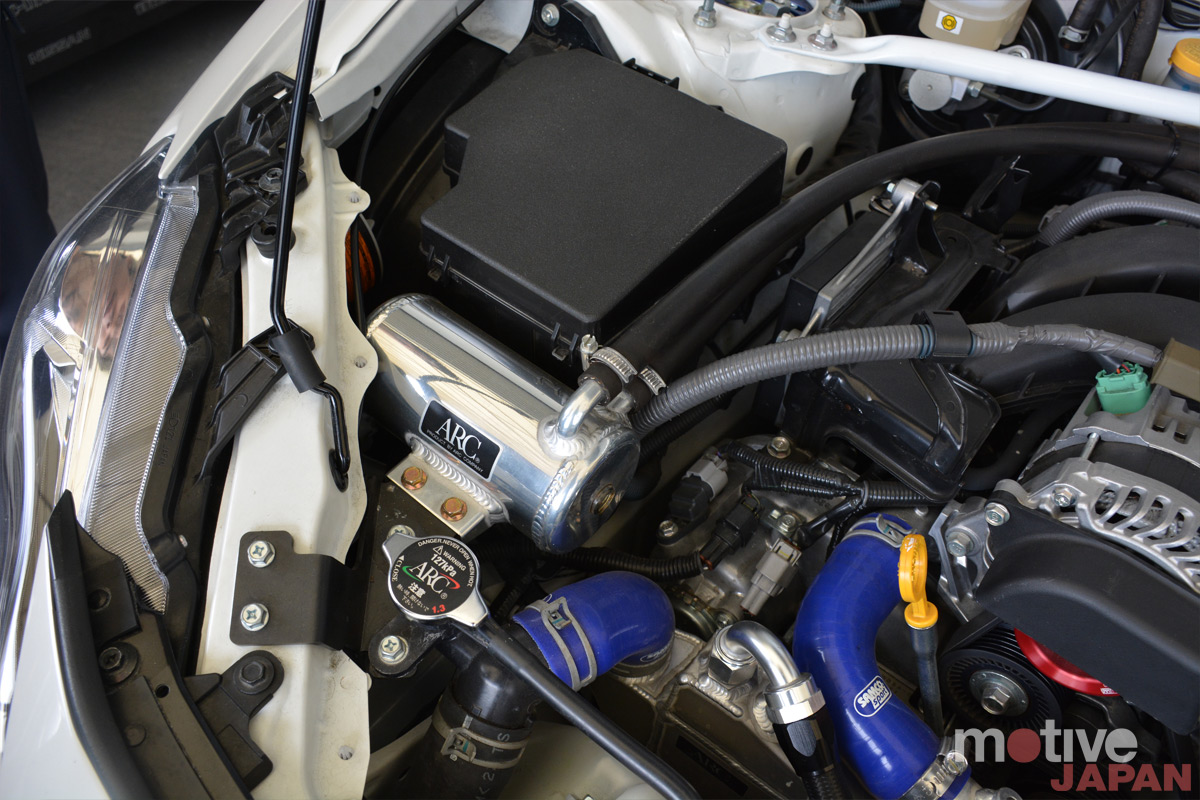 To summarize, this is what happens when a company goes bankrupt and try to come back on the safe side. Without risking anything, there is just no possible way to develop new parts, unfortunately.